NowoczesneSpa.pl
• The first carboxytherapy treatment FOR FREE – come and check
What is floating?
It is therapy which consist of eliminating about 90% of outer stimulus. Thanks to high concentrated EPSOM salt solution we can't feel the earth gravity. The session starts by entering a cabin with music in the background which helps us to get relaxed. By this our muscles losses stress, endorphins starts to eject and cortisol is being reduced. After only 3 hours sessions our body get used to new environment and we can feel effects coming from the therapy: stress effects reduction, muscles relax, concentration and memory improvement, relief of spine and rheumatic pain, blood high pressure reduction, positive, soothing impact on skin, sleep quality improvement, brain hemispheres synchronization, physical and mental pain reduction, slimming support, injuries treatment speed up, better work of immune system…

Need more information? Click HERE
Massages
| type | time(min)/price |
| --- | --- |
| Hawaiian LOMI LOMI | 60/150zł |
| SHEA butter | 60/120zł |
| chocolate | 60/120zł |
| Hindu | 40/80zł |
| ajurwedyjski relaks | 60/150zł |
| Ayurvedic relaxation | 60/130zł |
| Thai foot ritual | 90/150zł |
| face massage with elements of a reflexologist | 60/120zł |
| classic back | 30/60zł |
| aromatic peeling with relaxing massage | 90/150zł |
| sporty | 60/120zł |
| trigger point therapy | 60-90/120zł |
Carboxytheraphy
Carboxytheraphy – non-invasive help in the fight against imperfections
Carboxytherapy is a very common procedure in cosmetics. It involves controlled, precise injection of carbon dioxide (CO2) under the skin with a tiny needle. This therapy aims to improve circulation, oxygen flow and nutritional values in place of the administration of CO2 by expanding blood vessels. Carbon dioxide helps in the reconstruction of cells and collagen, creating new blood vessel networks, thanks to which our skin becomes adequately oxygenated, toned, moisturized and more elastic. The healing effect of carbon dioxide has been known for over 80 years. Currently, it is the most applicable in aesthetic cosmetics, as it is one of the most safe and non-invasive treatments to improve beauty and figure. Indications: stretch marks, cellulite, postoperative scars, acne, bags and dark circles under the eyes, drooping eyelids, crow's feet, wrinkles, tired skin of hands, chin, improvement of skin elasticity of the whole body after pregnancy, slimming, improvement of skin tone of the face and neck, skin rejuvenation , psoriasis, baldness. Contraindications: pregnancy and lactation, skin inflammation, fungal infections, antibiotic therapy, viral and bacterial infections, epilepsy, rash, enzema
| place | price for 1 treatment | price for 10 treatments |
| --- | --- | --- |
| eye area | 70zł | 500zł |
| face | 120zł | 1000zł |
| chin and face oval | 100zł | 800zł |
| neck and chin | 120zł | 1000zł |
| neckline | 120zł | 1000zł |
| face, neck, neckline | 200zł | 1700zł |
| hands | 60zł | 500zł |
| shoulders | 100zł | 800zł |
| calves | 100zł | 800zł |
| thighs | 150zł | 1300zł |
| buttocks | 120zł | 1000zł |
| whole legs | 200zł | 1700zł |
| thighs i buttocks | 200zł | 1700zł |
| belly | 180zł | 1500zł |
| hairy scalp | 100zł | 800zł |
Radiofrequency
Radiofrequency - removal of stretch marks and scars
Radiofrequency is a non-invasive and painless procedure that uses radio waves that penetrate deep into our skin. The wave causes the heating of fat cells and collagen fibers, which by shrinking improve the appearance and elasticity of our skin, the skin tightens. Radio waves are perfect for the whole body. This method works well with shallow and deeper wrinkles, explains dark circles under the eyes, improves skin tone. Reduces cellulite and fat tissue. The treatment is completely safe because it does not damage the skin, it is not possible to break the blood vessels. After the collection, the skin may be slightly red. It is a virtually painless treatment that perfectly replaces mesotherapy and phototherapy.
price determined on site after consultation
| place | price for 1 treatment | price for 10 treatments |
| --- | --- | --- |
| eye area | 105zł | 750zł |
| face | 180zł | 1500zł |
| chin and face oval | 150zł | 1200zł |
| neck and chin | 180zł | 1500zł |
| neckline | 180zł | 1500zł |
| face, neck, neckline | 300zł | 2550zł |
| hands | 90zł | 750zł |
| shoulders | 150zł | 1200zł |
| calves | 150zł | 1200zł |
| thighs | 225zł | 1950zł |
| buttocks | 180zł | 1500zł |
| whole legs | 300zł | 2550zł |
| thighs i buttocks | 300zł | 2550zł |
| belly | 270zł | 2250zł |
| hairy scalp | 150zł | 1200zł |
Electrostimulation
Mechanical massage
Opinie naszych klientów
Monika

polecam w 100%!! miałam serię zabiegów z Karboksyterapii na uda i brzuch efekt...rewelacyjny!!

Wojciech

Polecam zabiegi fizjo! Pozwalają w krótkim czasie wrócić do formy :)

Klaudia

Obłędne miejsce ! Wspaniały masaż relaksacyjny w połączeniu z klasycznym i powieziowką ( bardzo, bardzo dziękuję:) ) Świetny sposób na spędzenie przyjemnego wieczoru wraz z przyjaciółką. Na pewno jeszcze wrócę, a kolejna sesja to floating oraz obowiązkowo masaż! Bardzo uprzejme Panie masażystki, emanujące pozytywną energią, serdecznie pozdrawiam!

Agnieszka

Świetne miejsce, świetna obsługa naprawdę polecam w 100 %. Dziękuję
Prices
Algae
see
| | |
| --- | --- |
| on whole body | 130zł |
| face mask | 80zł |
Cosmetics
see
Cocoa butter
100% natural
| | |
| --- | --- |
| 20g | 12zł |
| 50g | 15zł |
| 100g | 25zł |
Come to us and learn more about natural cosmetics from Douces Angevines
Contact
Nowoczesne Spa
Cieszyn, ul. Bielska 184
518 198 018*
floatingcieszyn@gmail.com
*Please book at least 1 day in advance
Open hours*
Mon – Fri: 15 – 22
Sat – Sun: 12 – 22
There is possibility to reserve in other hours for individual clients
*The opening hours are approximate. We adjust our working time individually for the convenience and comfort of our clients
Voucher prezentowy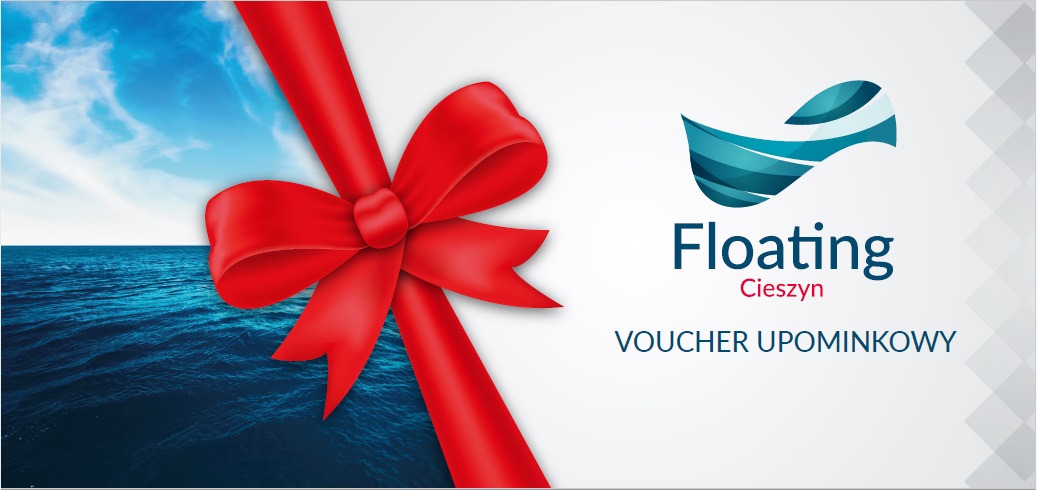 FLOATING SZYMON BUJOK
Ul. CHAŁUPIAŃSKA 6
43-460 WISŁA

Numer konta bankowego:
83 1050 1096 1000 0091 1987 7836